Let's make Europe more circular!
Up2Circ supports European SMEs on their way towards circular economy
Learn more about Up2Circ:
You are a small or medium-sized Enterprise (SME) and want to move your business towards circular economy?
Find more information on how we can support you by following the respective button below! Or you are an EU SME Advisor, who wants to be involved in creating a stronger circular economy support ecosystem? Click on the other button below and find information on how to get involved and share your knowledge!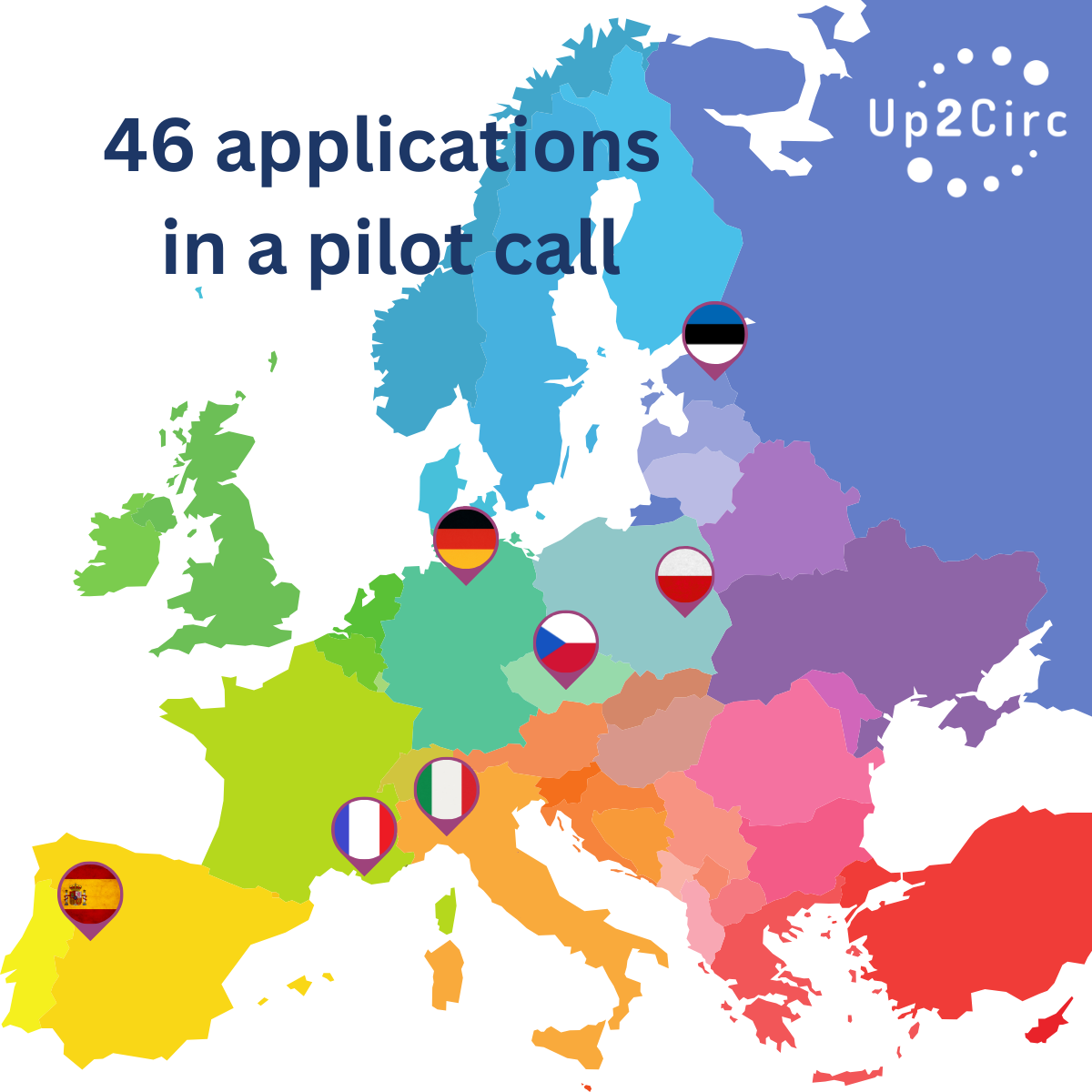 On 15 November, we closed the pilot call – Up2Circ Accelerator, which will support 7 projects to validate the adoption of circular business models and implement concrete actions towards circular…